CUBE is a wonderful time of year.  Where else do you get to play on sandy white(ish) dunes, in amazing(ish) weather, with all your best mates(…ish).  It is of course the Nation's famous five-a-side beach tournament, where even some English teams make the long, uphill trip to sample some of the best nights out Aberdeen has to offer, as well as some Ultimate I guess.
This year lived up to every expectation with a 50/50 blend of weather, fantastic ceilidh with added play-park feature (anyone for a spin?!), an american school bus, and a night out where the people really do make it. Who knew you could have a good night in a garage? A particular night-long highlight was delivered by Gill Spy who outshone everyone's antics and took home the well-deserved Party Prize.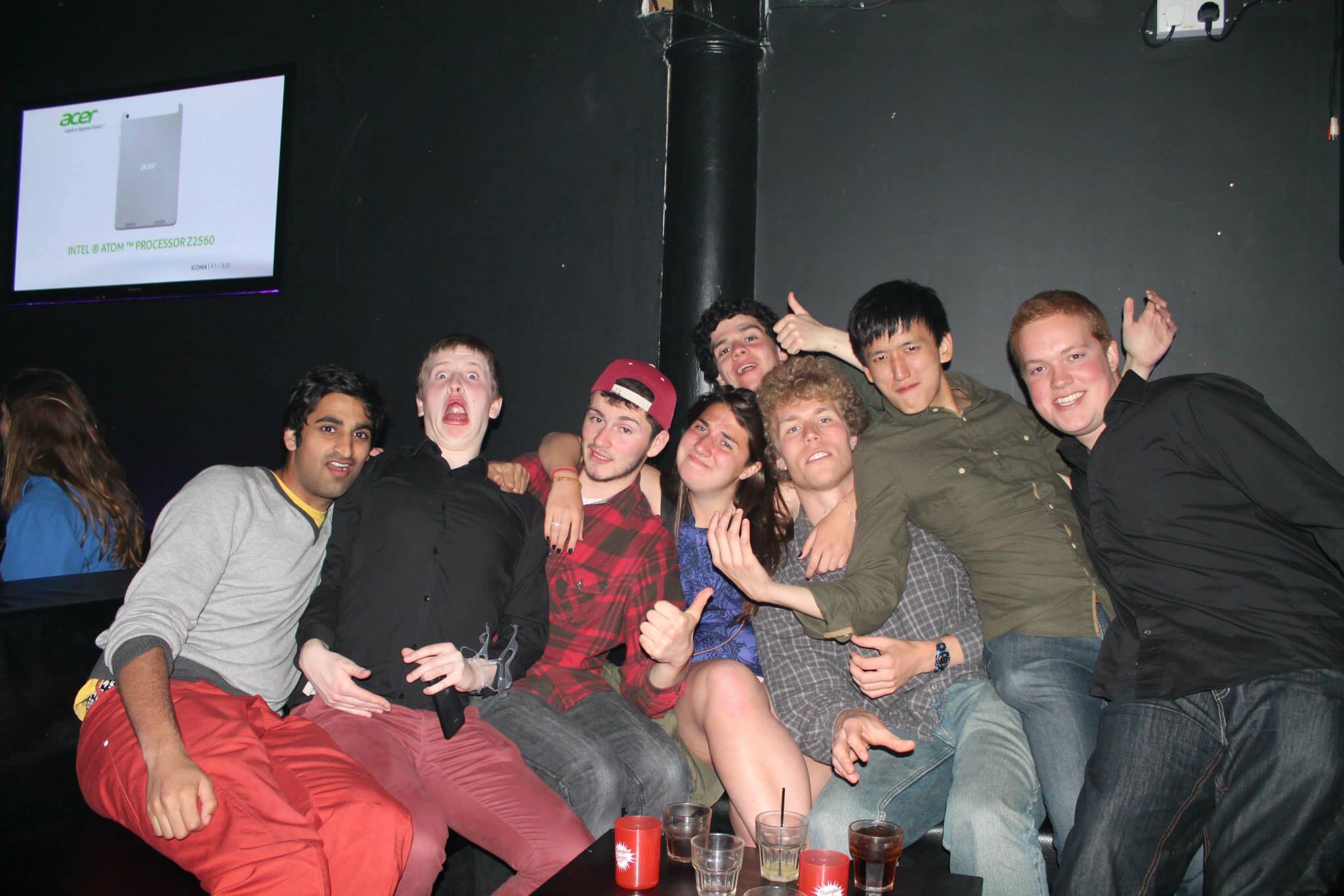 Gameplay on Saturday was tough.  The God's of Sand were not happy and decided to howl some chilling wind to upset the games.  Glasgow One were in pool play and went two for one, losing out against a veteran Ro Sham Bo team who sliced up the wind taking the win. Sunday saw a return to form on both Glasgow's front and the weather.  The sun came beating down strong and after some consultation of the 'taps aff' directory, it was… off.  Unfortunately for some this weather brought out some blindingly white torso's which certainly affected the results of a few games.  However, Glasgow was on the hunt for the final.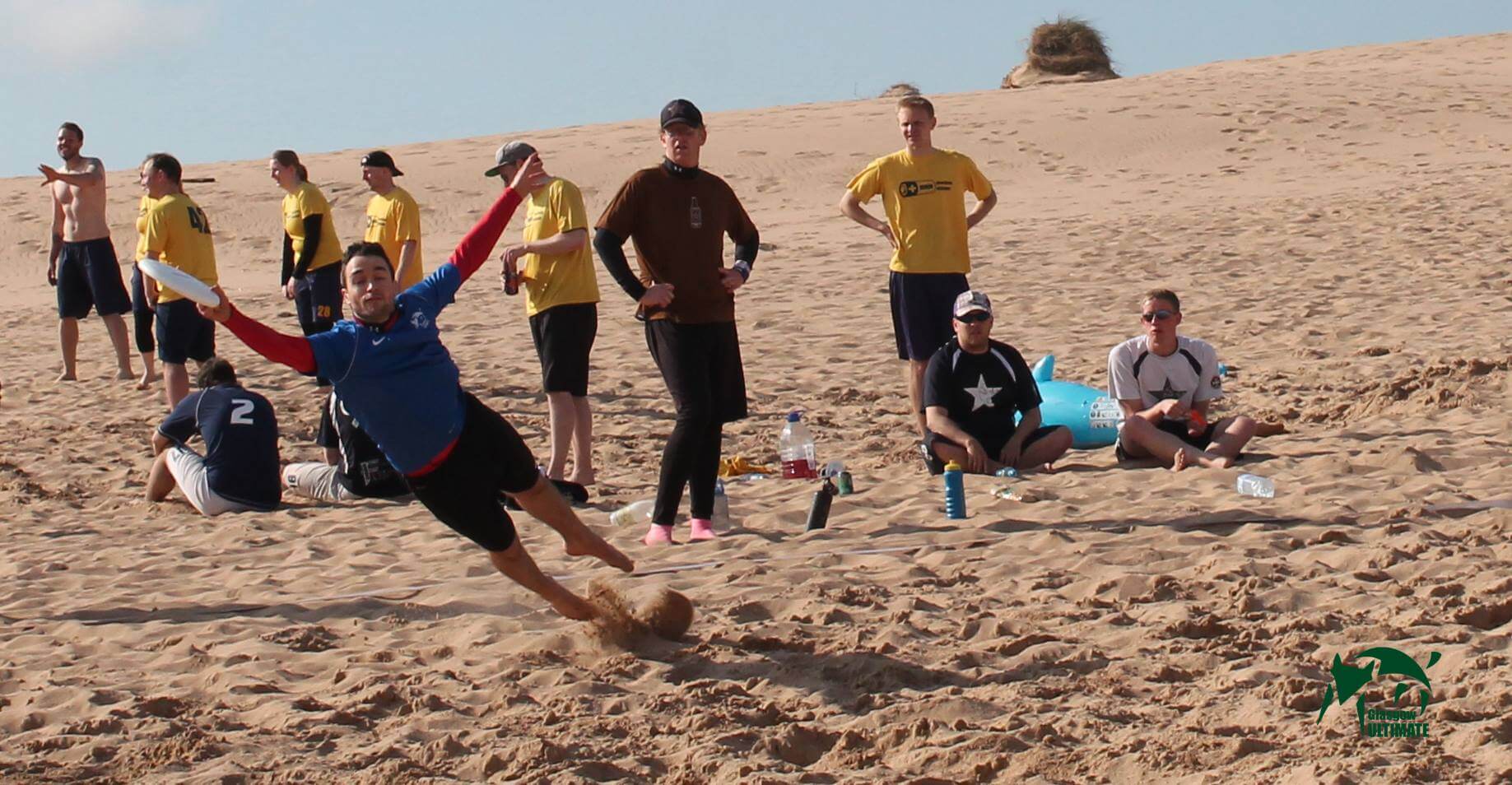 The first game of the day saw a tight sudden death win against a fiesty young Blaze team still feeling the energy from the previous nights stubby downage. Onwards to our semi-final, a re-match against Ro Sham Bo.  Glasgow weren't going to let the final get away from them. They'd been sizing up many time CUBE finalists, The Brown, at the ceilidh and knew they had some moves. The weather was delightful, slight breeze, and full advantage was taken defeating RSB convincingly.  Obviously the party hadn't taken anything from their game…
Regardless, Glasgow was in the final! We were finally here.  And what a final it was.  The Brown had some massive plays, throwing some mighty hammers, using every member of their team.  It was a performance testament to their success in reaching the final.  But Glasgow was consistent in delivering the turnovers to their endzone.
The final buzzer had blown, Marky received the disc on the sideline, a streaking Cammy across the endzone, the crowd stands up, a 'Swebb-esque' thumber down the line, the crowd screams, layout out for the final score, the crowd goes wild, AHHHHHH!! "Cammy, I love you!", "You're my hero", "Sign my chest!", are examples of nothing said.
A finish with flare to a fantastic tournament.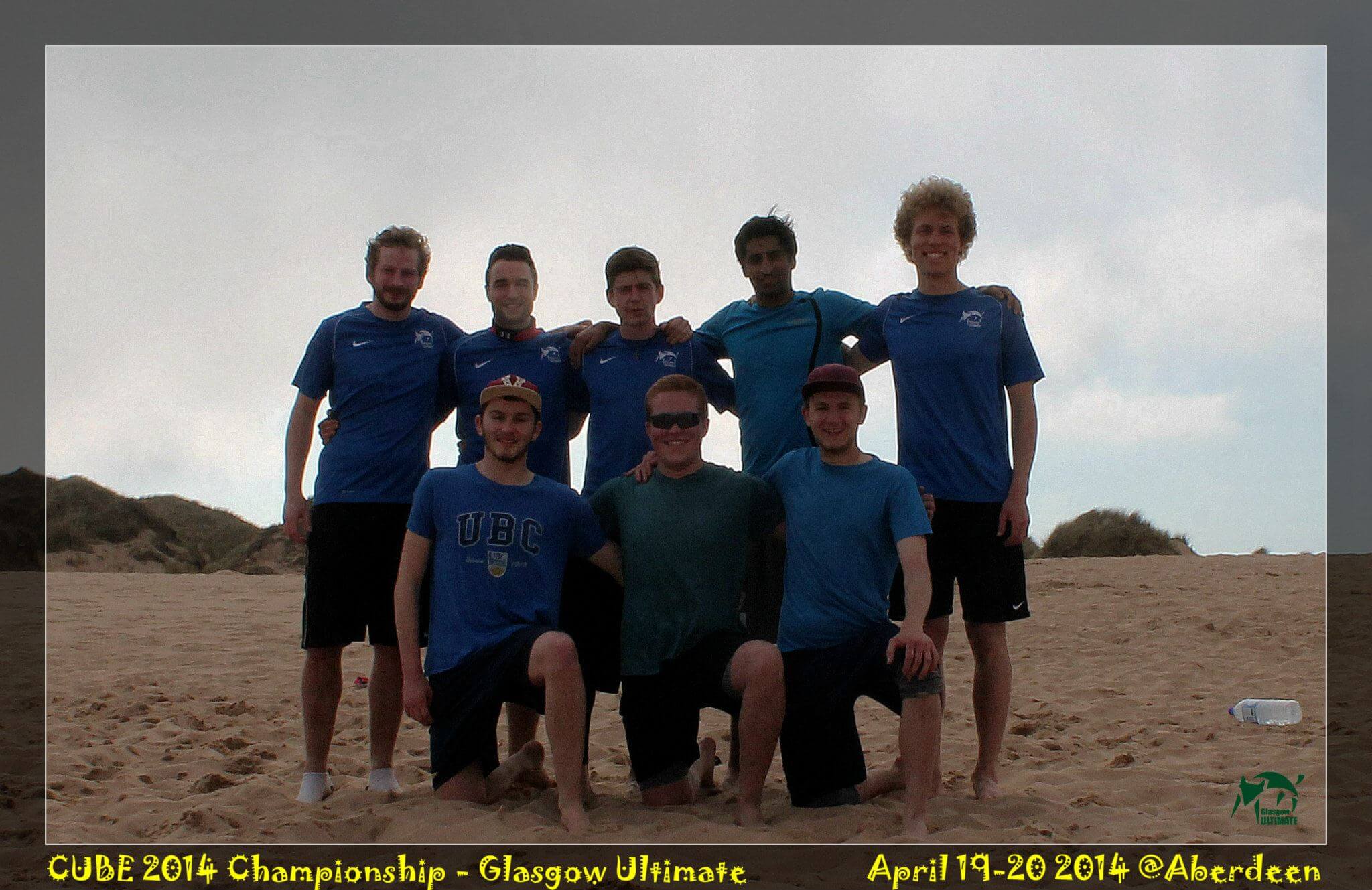 Post by Mark Simpson.