There are some big changes to the Glasgow indoor league this year, a new venue, new format and a batch of new teams. In fact, I'm not even sure we should call it the Glasgow indoor league given that we are no longer in Glasgow and we're now using outdoor rules, but it's engraved on the trophy so let's stick with it. Now in it's 5th edition the league has been revamped to take advantage of the large indoor 3G field at Ravenscraig, allowing us to play big pitch 7v7 indoor games for the first time. It'll be just like playing outdoors but with more scoobers and less rain. In another first, we are also officially changing the league to a mixed competition to reflect the increasing number of local female ultimate players and our developing women's and mixed scenes. The format is simple, teams play each other 2 times across 3 weekends, the team with the most wins claims the trophy. Sadly we have lost our reigning double champions Dark Horses along with league stalwarts Glue Factory but we have 4 strong teams vying to take home the Crystal Fox.
FAR FLUNG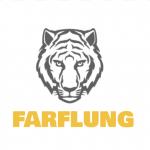 The boys and girls in black an gold know how to play a bit of mixed indoors and they have medals to prove it. Fresh from their triumph at university nationals they should be brimming with confidence and hard to beat. While the rest of us have been working on our off-season "gains" the uni teams have been in full swing, training several times a week and competing just about every weekend. It will be interesting to see how their indoor skills translate to the big pitch but their large squad and current form means that stamina shouldn't be a problem for these young'uns. Flung will use the league to bleed some of their fresh talent alongside club legends such as Jae "finally I'm in charge" Sng and Iain "I throw lefty now" Campbell.
Can they win the league?
Success will depend on how they balance their experienced and beginner players but development will be the main aim for this team. With the university outdoor season now on the horizon the league should help their new players transition seamlessly from the indoor game.
PIRATES
We expected the Seamen of Discland to return to the league this year but a string of absentees has forced them to abandon ship. Instead, the leftover crew are joining forces with several Glasgow based pickups to form the Pirates. This is a team packed with veterans and loaded with experienced handlers. The likes of Nicola Shaw and Dirt Docherty will bring plenty of flair and athleticism while new kid on the block Finlay "Youtuber" Watson is ready to prove his worth on the club scene. Expect them to be dynamic, keep the disc well and know how to throw a decent zone.
Can they win the league?
With a handler heavy line up and beginners tournaments a distant memory the Pirates should be competent at moving the disc. However, their aerial game will be seriously tested and the lack of wind might negate their best strengths. Perhaps newcomer Robb Gould will provide the required outlet, his Facebook profile would suggest potential as a deep receiver. If they can develop an effective small ball game and stay relatively injury free then they've probably got a chance.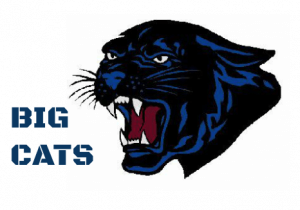 BIG CATS
The other GU pick up team is Big Cats, an amalgamation featuring several Stirling based players, led by the original Panther Matt Tomlinson. The team line-up features the daunting presence of receiver Cameron Mackie, the magiciary (not a word) of Ali "I only throw it upside down" Brown and the rapid speed of Australian beach star Alice Si. Backed up by the progressive youth of Stirling Blaze, including Rory "I've only played for 2 months and my flick is better than yours" Shannon, this will be an exciting team to watch. Expect them to launch it at every opportunity and take most of them down.
Can they win the league?
Yes. There are lethal combinations on this team that will at times appear unstoppable, however, their penchant for risky plays might tip the balance back in their opponents favour. The key to success will be integrating their younger players to create a cohesive 3 dimensional unit. Christine Duncan will provide level headed handling, positivity and the occasional "sugar mdugar" to keep morale high.
IRON MANDELAS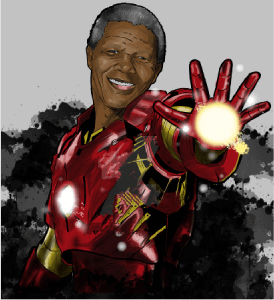 Iron Mandelas are a team of fwends that have recently sprung into existence with the aim of training and competing on their own terms. Talisman Colin Simpson has gathered a group of frisbee rogues from across Scotland, skilled in the way of the disc. They'll play a hard but fun brand of Ultimate with a ruthless balance of intensity and carefree showboating. Alan "2nd best hair in FarFlung" Jeuken has ditched his university chums to lead the charge with his aggressive defense, Sergio Anderson will bring the spice on O and there should be plenty of honey points for power couple HarriEd Hopperkins.
Can they win the league?
There is plenty of know-how on this team with few beginners in sight and their team chemistry should get them off to a good start. Fitness may be key as rumours suggest they are staying true to their name and bringing a thread-bare squad. Mandelas faired well in a recent outing to Stirling Tune-Up, using the tournament to integrate their rookies and strengthen team bonds. They certainly have the talent to pull this off, it depends how many spicy meatballs they decide to throw.
So there we have it, our four teams competing for this years championship. Look forward to seeing you all on Sunday for international spirit of the game day! We'll be asking each team to give out a spirit prize to someone who was particularly well spirited on the day. Fixtures, scores and table are all available here. We hope to bring you more coverage, highlights and interviews as the league progresses.